A venue for all!
---
The Onyx Rose is a Steampunk Theme Venue. Our staff come from all different cultural backgrounds, and we welcome anyone who wants a chill spot to hang out and dance to some good music together - including players new to role-playing!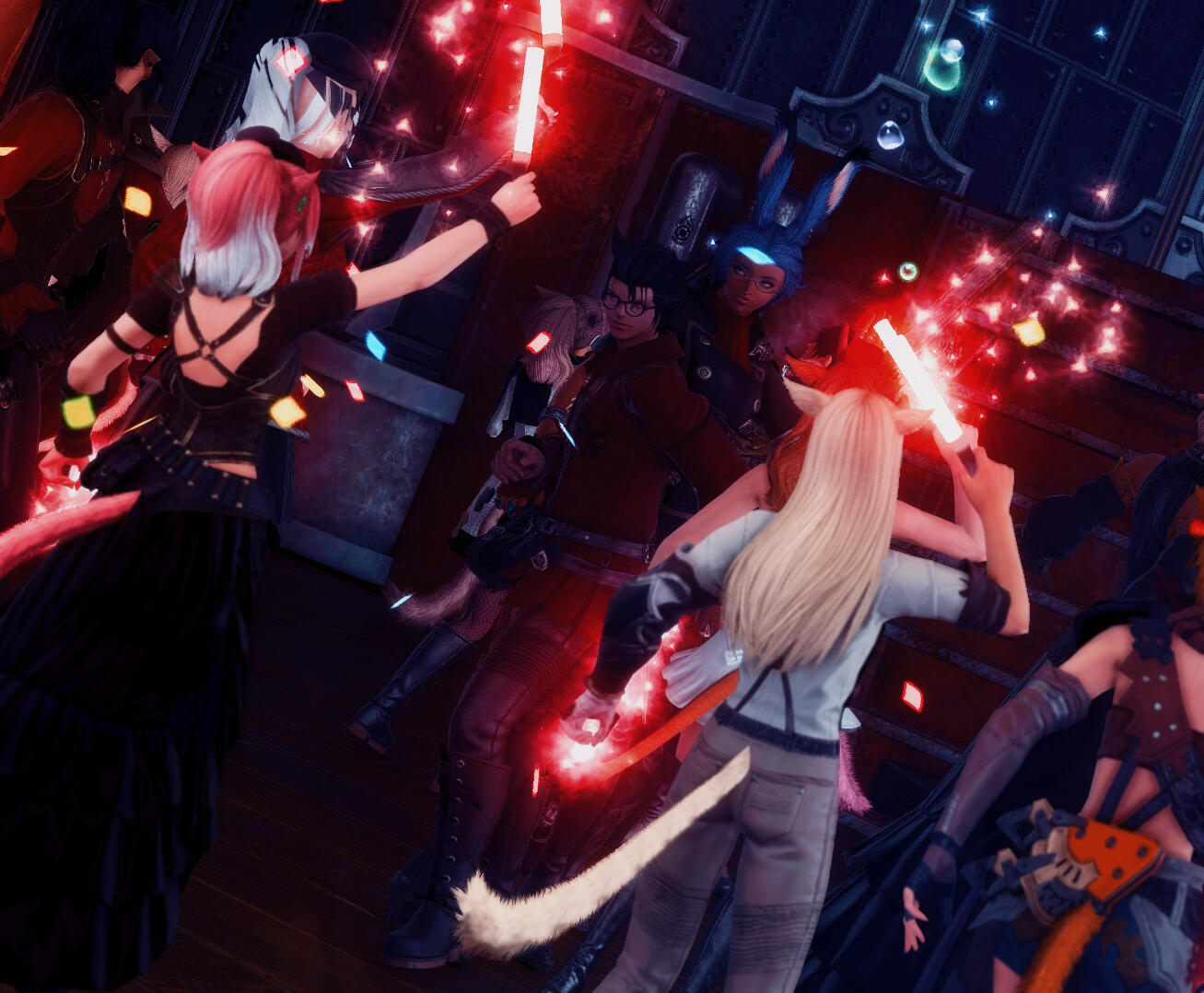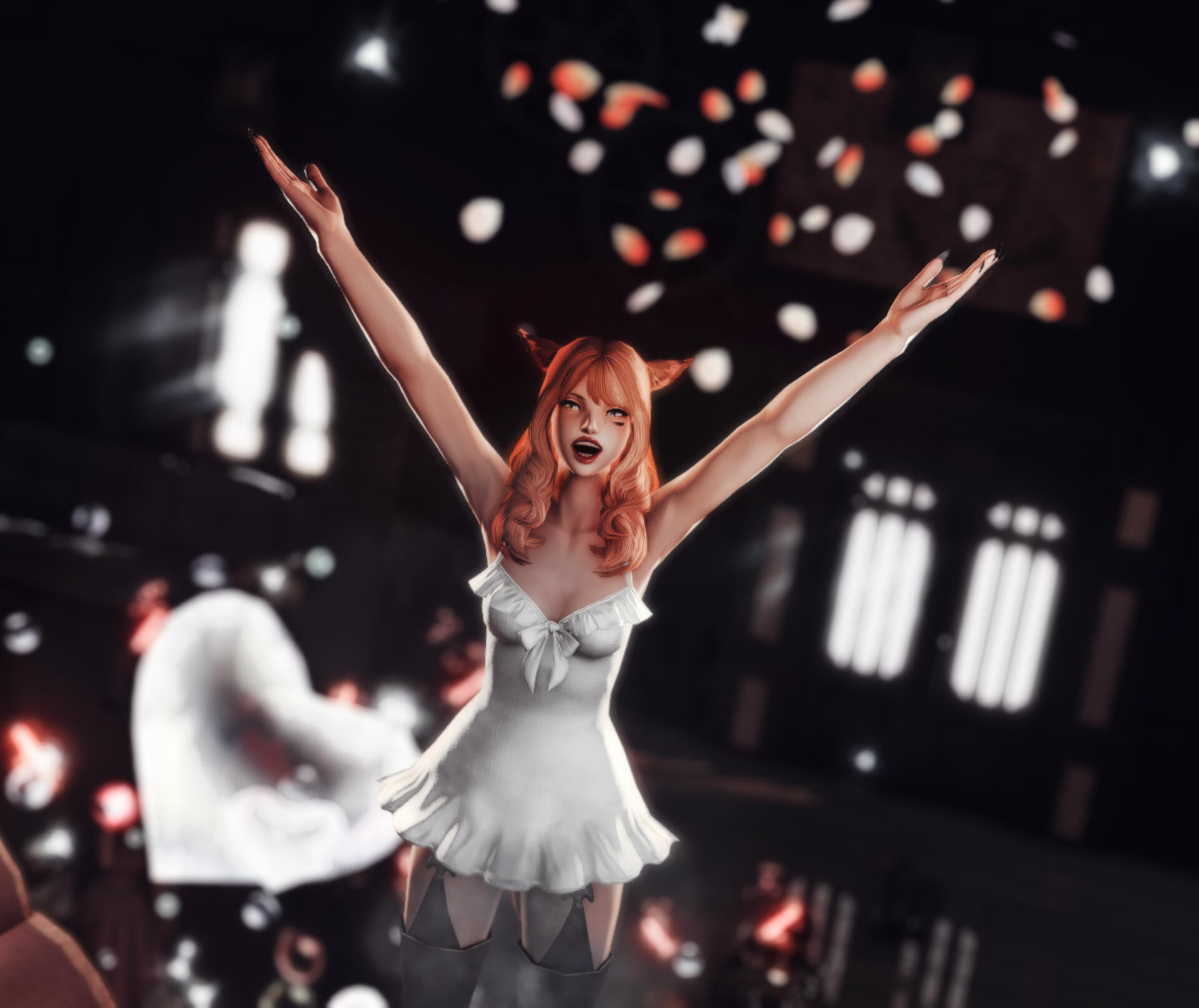 Giveaways!
---
We're generous at The Onyx Rose! Every night you party with us, you'll get your shot at winning various giveaways throughout the evening, ranging from Mogstation emotes, to rare minions and bardings, all the way to 20 million gil!
Pool Tournaments!
---
Led by our own Rikuz Vega, The Onyx Rose hosts pool tournaments with a limited number of slots for participation. With prizes to the tune of rare mounts that run for $10M on the Market Board, you better get here early to secure your spot!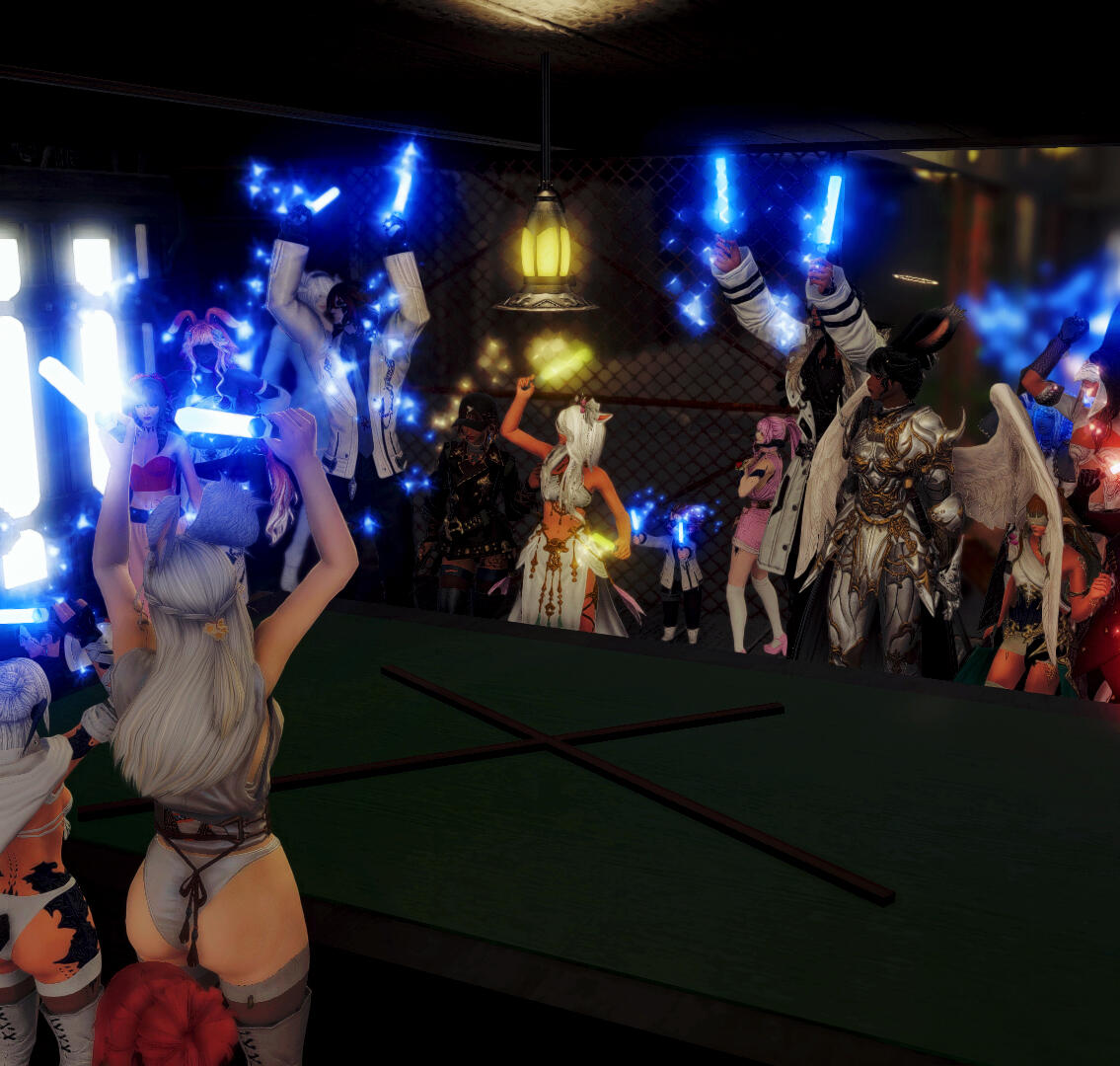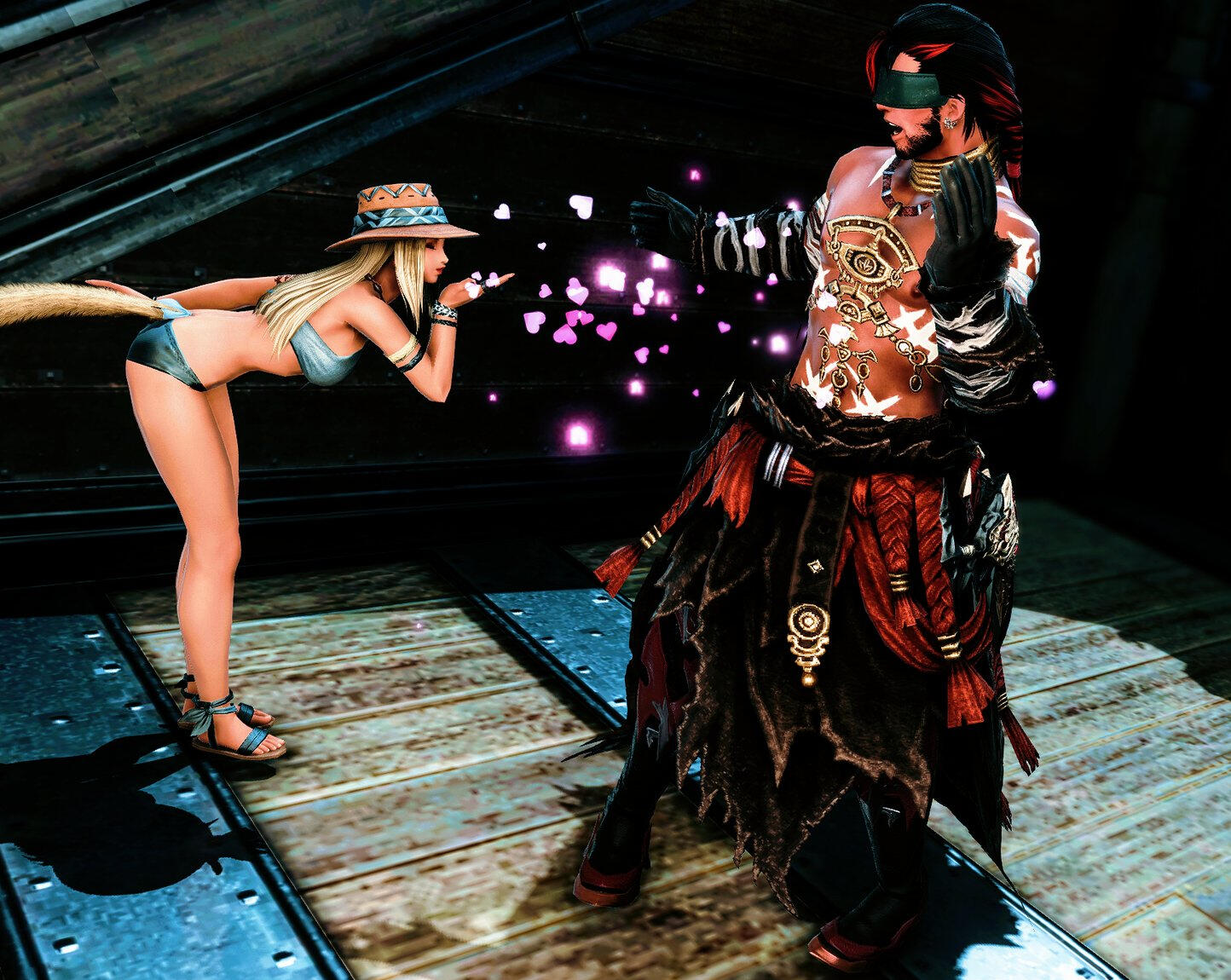 Live Music!
---
Whenever we party, we make sure we've got some awesome live music for you all to dance to, from DJs such as the one and only DJ MannMade! Check him out on his Twitch channel to listen to his house, trance & wave vibes while you dance!
Come join us!
If you're on Diabolos and looking for a great FC that places a high emphasis on fun & lasting friendships (and a lower emphasis on running content), we're always looking for new members! Even if you're not on Dia or looking for an FC, come hang out with us on Discord, and be sure to visit us on Diabolos in the Lavender Beds, Ward 13, Plot 58 every Sunday from 7-9PM EST!

The Rusty Screw
(Orange Juice)
A simple and sweet classic, this tasty staple is made with vodka and orange juice and served iced in a highball glass.
2,000 gil
⠀

The Big Red Button
(Grape Juice)
A lush, sweet, and smooth sangria, made with a bit of orange juice and brandy, a mixture of fresh fruits, and a whole lot of red wine, served in an adorable mason jar.
2,000 gil
⠀

Nuts & Bolts
(Lemonade)
Just a little something to get you going: equal parts vodka and fresh lemon juice, this little kicker is served in a shot glass and is sure to help you get the party started.
2,000 gil
⠀

Chronobomb
(Mulled Tea)
What is time, anyway? You won't know and won't care after drinking down this delicious mix of whiskey, peach schnapps and cranberry juice poured into a cooler glass full of our home-brewed Mystery Energy Drink.
2,000 gil
⠀

The Airship Captain
(Purple Carrot Juice)
Want a drink that makes you feel like you're flying? Sip on this mixture of dry gin, cherry liqueur, crème de violette and lemon juice, and feel your soul take to the skies.
5,000 gil
⠀

The Brass Monkey
(Frozen Spirits)
A tropical treat to put your mind in Costa Del Sol while your body dances in the club. White rum, khalúa, milk, cream, banana liqueur and fresh banana, served in a hurricane glass.
7,000 gil
⠀

The Baroness
(Pixieberry Tea)
Feel like a billion gil with this high-society, deliciously bittersweet mix of top-shelf gin, campari, lime juice, simple syrup, mint leaves, and club soda, served in a collins glass.
10,000 gil
Management
---
⠀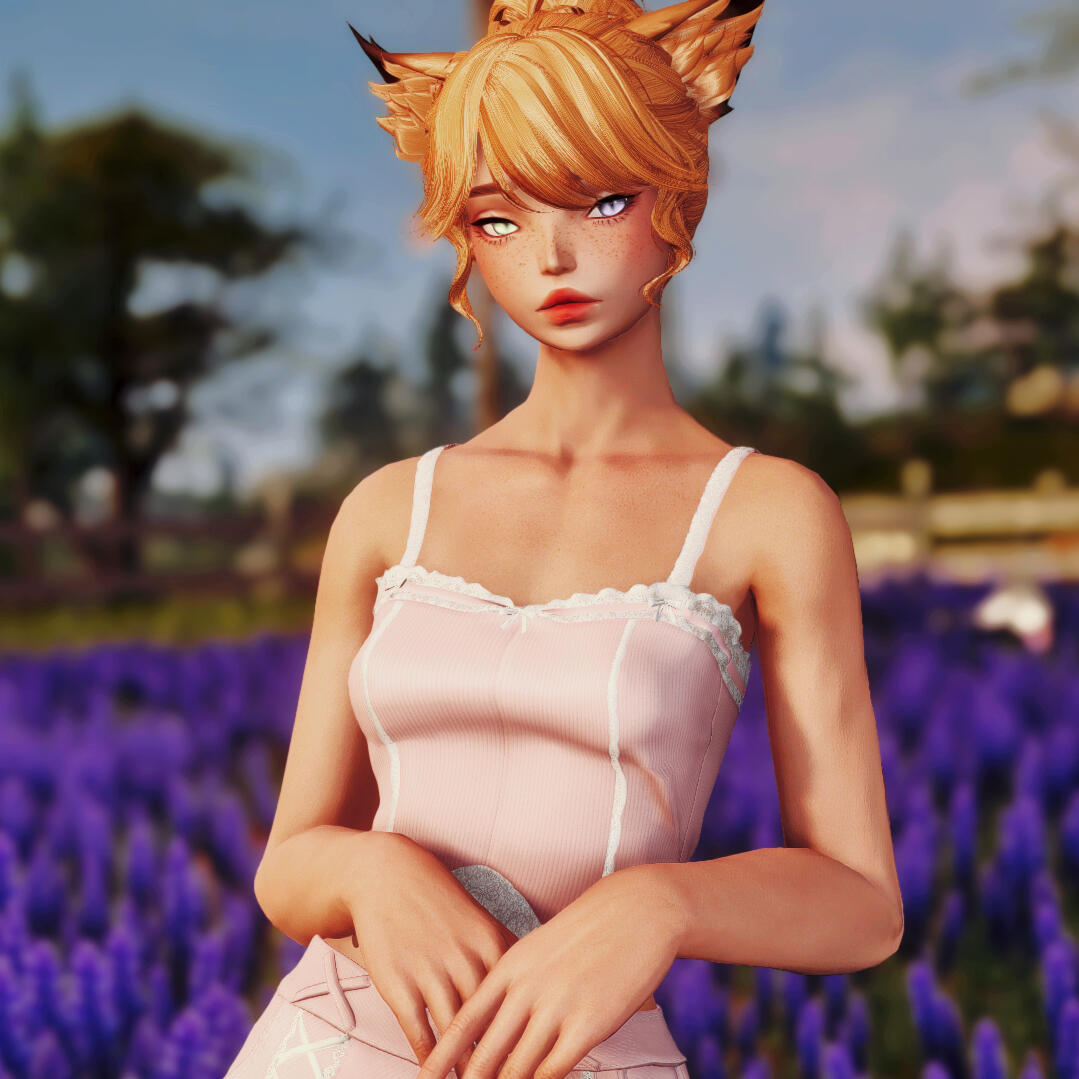 ⠀
Mizuki Shadowhart
Mizuki is our friendly neighborhood ginger hair cat girl. She's the owner of the Onyx Rose, and an avid fantasia addict. Generally, though, she looks at least something like the above.
⠀
⠀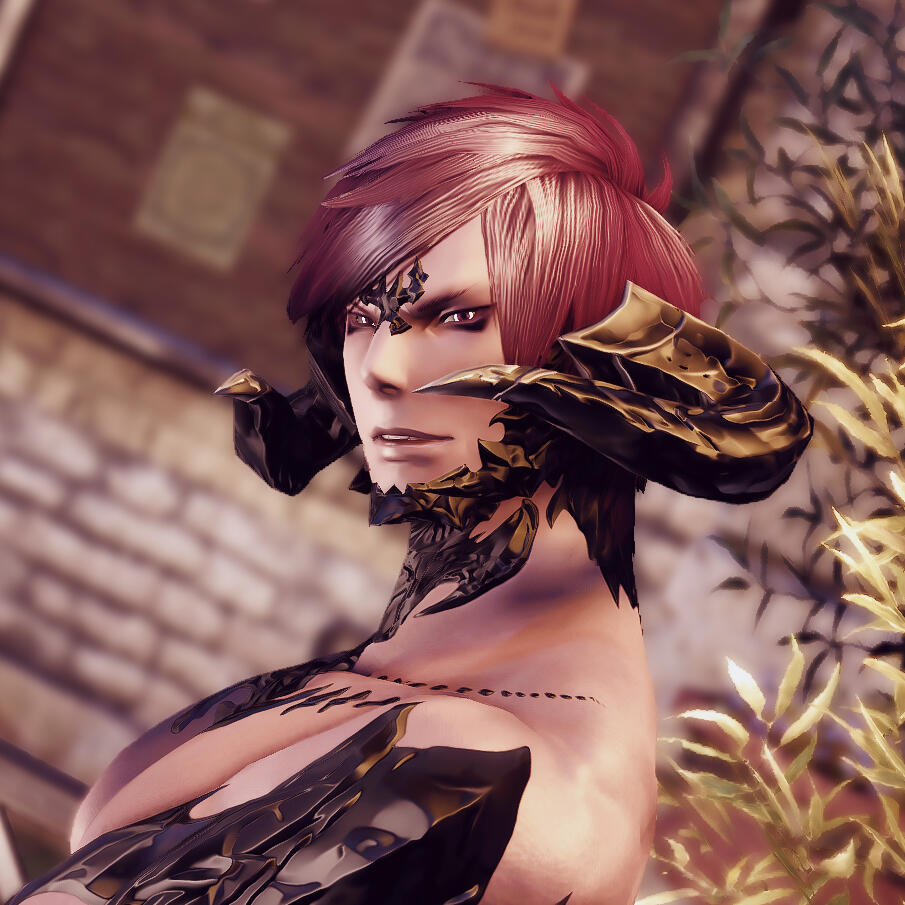 ⠀
Rikuz Vega
Rikuz is a fierce and hansome Au Ra who is also extremely kind and welcoming as a person. Rikuz co-owns the onyx rose, and runs our excellent pool tournaments!
⠀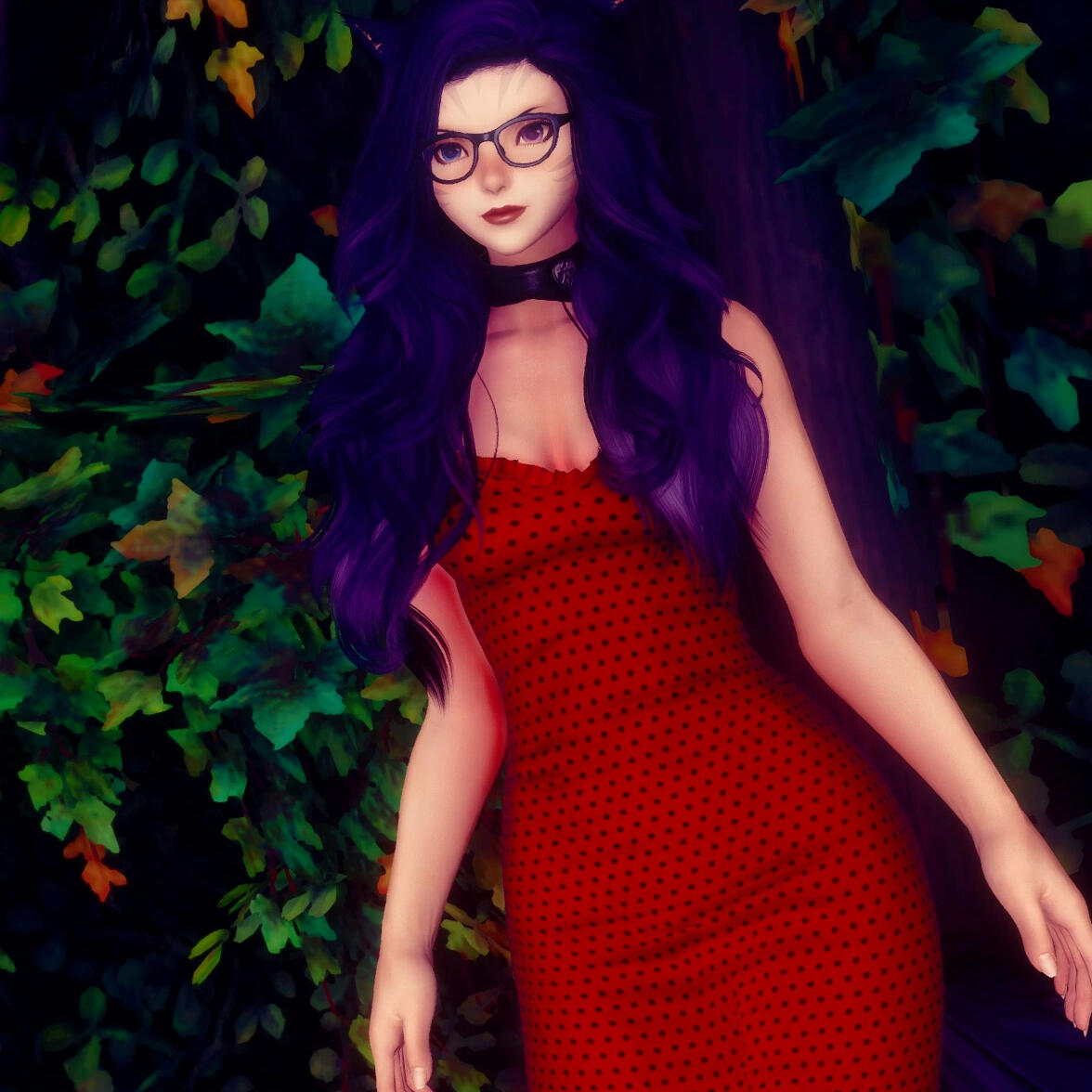 ⠀
Niji Nami
Niji is our other co-owner of The Onyx Rose! She is also the clumsy cat owner of The Blushing Miqote, and an HQ lap cat.
Ace's Casino
---
Goblin Lavender Beds
Ward 11 Plot 60
⠀
⠀
Apollo Night Club
---
Brynhildr Mist
Ward 17 Plot 5
⠀
⠀
Draco Shokudo
---
Coeurl Mist
Ward 2 Plot 14
⠀
⠀
Dancing Dragons
---
Coeurl Mist
Ward 2 Plot 14
⠀
⠀
Club Nebula
---
Mateus Mist,
Ward 6 Plot 34
⠀
⠀
Eternal Serenade
---
Malboro Lavender Beds
Ward 22 Plot 3
⠀
⠀
Shadesmar Nightclub
---
Mateus Lavender Beds
Ward 7 Plot 33
⠀
⠀
SunDae's
---
Brynhildr Lavender Beds
Ward 4 Plot 1
⠀
⠀
Limitless Chaos
---
Chaos Spriggan Goblet
Ward 7 Plot 30
⠀
⠀
The Demon Pit
---
Ultros Goblet
Ward 18 Plot 4
⠀
⠀
The Chrysalis
---
Balmung Shirogane
Ward 16 Plot 7
⠀
⠀
World of Wonders Cafe
---
Mateus Shirogane
Ward 16 Plot 40
⠀
⠀
The Dollhouse
---
Zalera Goblet
Ward 13 Plot 43 (Nightclub)
Ward 9 Plot 12 (Maid Cafe)
⠀
⠀
The Haven
---
Mateus Goblet
Ward 22 Plot 17
⠀
⠀
Temple
---
Zalera Shirogane
Ward 3 Plot 60
⠀
⠀
Kupo Night Club
---
Malboro Lavender Beds
Ward 24 Plot 6
⠀

Early Entry
Get access to the Onyx Rose 30 minutes before we open to the general public!
⠀

VIP Giveaways
Even more opportunities to win some awesome, VIP exclusive prizes!
⠀

Extra Raffle Tickets
Double your chances of winning our standard giveaways - I like those odds!
⠀

Discord VIP
Get a unique role for VIPs, and access to an exclusive community space!
⠀

Drinks on the House
The party never stops! Get your fill of any of our delicious cocktails at no charge!